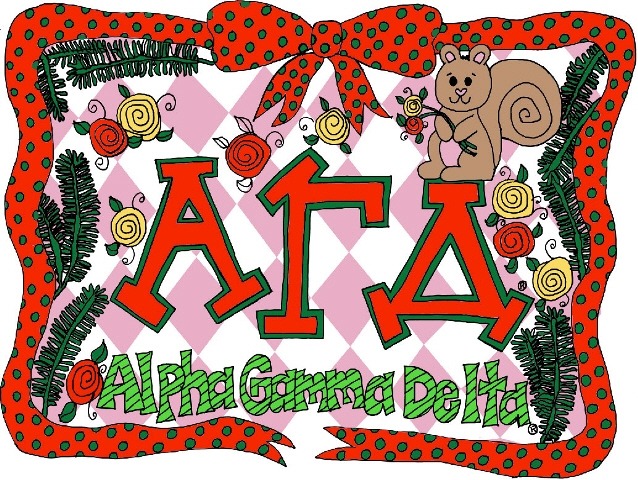 Click to enlarge image(s)
FREE SHIPPING ON ORDERS OVER $100

This adorable GREEK Alpha Gamma Delta Sorority Pillowcase makes the perfect gift for any Alpha Gamma Delta Sister!

We have these pillowcases available for the following sororities: Alpha Chi Omega, Alpha Delta Pi, Alpha Gamma Delta, Chi Omega, Delta Gamma, Phi Mu, and Zeta Tau Alpha. Check out our "GREEK Gifts" page for more information about each one.

Our GREEK sorority pillowcases make great Big Sister/Little Sister gifts, Christmas gifts, birthday gifts, and gifts to show your special young lady how much she means to you. You will be so proud to give this unique gift - and know that you are giving a gift she will really use and appreciate!

The pillowcases are machine washable using the delicate cycle and cold water. Please do not use bleach or fabric softeners while washing them. These pillowcases should be tumble dried on low heat.

These pillowcases are the finest cotton percale - with a thread count of 180. They are 50/50 cotton and polyester, which helps to reduce wrinkles.

We do not personalize the pillowcase with the name of your Sister, but you may personalize it with a fabric pen if you so desire. You could even write a special message on the back of the pillowcase to make it a treasured keepsake.

If you are interested in placing a group order (5 pillowcases or more), please contact us at gailsgifts@windstream.net before you complete this order so that we may discuss our discount pricing options with you. The more pillowcases you order the less you pay per item.

WE CURRENTLY HAVE 3 OF THESE PILLOWCASES LEFT IN OUR STOCK - BUT EXPECT A NEW SHIPMENT SOON!